Automatic,
Paperless Process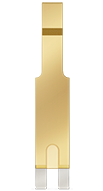 The process
Once you contract with LifeScan, we'll begin working with your Medical Claims Processor (MCP).
Simply continue submitting Medicare & Medicaid claims by National Drug Code (NDC) for OneTouch® products.
We'll calculate a rebate based on your MCP submissions
and mail you a check each month.
No other action is required on your part.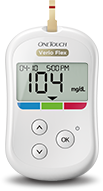 Eligibility
Be a Medicare and/or Medicaid provider.
Accept assignment on OneTouch® products.
Purchase products from a LifeScan authorized distributor.
Use one of these LifeScan approved Medical Claims Processors:

(A list of authorized distributors can be found at www.GenuineOneTouch.com.)

800-879-6153
www.changehealthcare.com

800-432-1383
www.omnisys.com

877-602-4179 ext. 422
www.ezdme.com