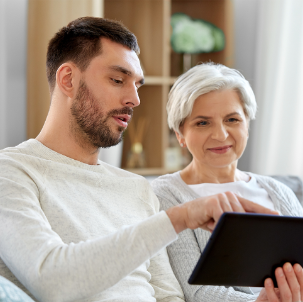 Digital Health Partnerships
Through partnerships with industry leaders, LifeScan aims to connect our OneTouch® consumers, providers and payer community with new services, tools and cutting-edge digital technologies designed to support a healthy lifestyle for the millions of people with diabetes who count on OneTouch products every day. The full suite of digital health partnership offerings are available through the OneTouch® Solutions eCommerce site, announced October 25, offering a comprehensive and convenient choice of personalized wellness programs to help people not just manage diabetes, but thrive.
OneTouch® Solutions subscription programs are available now to consumers in the US at shop.onetouch.com, and programs can be personalized to meet individual health and wellness needs and goals, including offering premium wellness tools from experts like Noom, Fitbit, Cecelia Health and OneTouch Revel® – connecting these partners with glucose data from OneTouch connected meters.
OneTouch® Solutions comprehensive wellness program connects OneTouch monitoring tools with these proven digital health solutions in one convenient digital wellness exchange, with cost savings for consumers subscribing to more than one offering:
Noom Partnership

Noom Partnership
LifeScan has partnered Noom to provide Noom's Diabetes Support Program to consumers, which includes psychology-based articles and education, tools including tracking for blood glucose levels, and specialized coaching to help users improve weight management and blood sugar control through behavior change. Together, LifeScan and Noom provide the knowledge and tools for meaningful change and healthier living.
Read more ›
Fitbit Partnership

Fitbit Partnership
LifeScan has collaborated with Fitbit to offer people with diabetes a more complete view of how lifestyle factors like daily activity, nutrition and sleep can impact blood glucose levels, while also providing tools that can help lead to healthy lifestyle changes. Through this collaboration people will receive a Fitbit Inspire 2™ and access to Fitbit Premium which provides guided programs, hundreds of workouts, mindfulness content, a wellness report, and more personalized insights in the Fitbit health metrics dashboard – all to help people with diabetes move more, manage stress, sleep better and eat well. People will be able to sync the OneTouch Reveal® and Fitbit apps so that OneTouch blood glucose data can be viewed alongside metrics tracked by Fitbit, giving people the choice to access their information across both apps.
Read more ›
Cecelia Health Partnership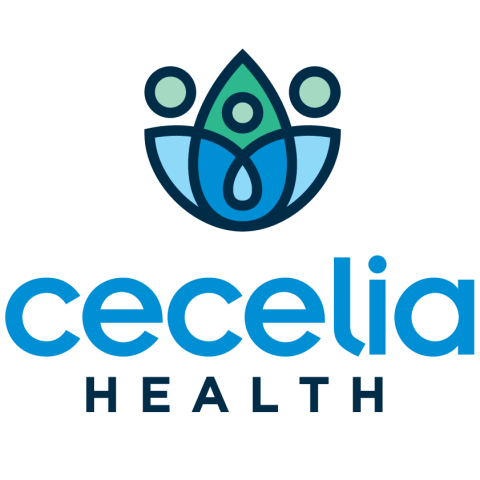 Cecelia Health Partnership
LifeScan has partnered with Cecelia Health, one of the nation's most scalable clinical telehealth companies, to provide personalized diabetes health management coaching for our consumers.. Cecelia Health's Certified Diabetes Care and Education Specialists have a proven track record for increasing medication adherence by 20% and reducing A1C values by an average of 1.5 points by educating and empowering people living with diabetes to improve their health outcomes and quality of life. Cecelia Health's transformative clinical coaching model, coupled with LifeScan's OneTouch Reveal app, offers a powerful combination of data, technology, and human insight to optimize diabetes and other chronic disease management.
Read more ›
LifeScan is committed to supporting resources that help promote diabetes education and improved health management. Recent support efforts include:
The Diabetes Way Partnership

LifeScan is committed to supporting resources that help promote diabetes education and improved health management. Recent support efforts include:
The Diabetes Way Partnership
LifeScan is proud to be a founding sponsor of The Diabetes Way web site which aims to provide honest, straight-forward information for those touched by diabetes. The Diabetes Way was created to guide people touched by diabetes to better understand life with this disease. With every diabetes diagnosis, there are friends, family, co-workers and partners who are also living the diabetes life. Our mission is to provide honest, straight-forward information for those touched by diabetes.
Read more ›