LifeScan's Environmental, Social, and Governance Commitment
LifeScan's corporate responsibility starts with our vision to create a world without limits for people with diabetes and related conditions, their loved ones and care teams. LifeScan's approach to corporate responsibility extends beyond this core vision by considering environmental, social, and governance ("ESG") factors in our business activities. We believe that doing so will help build long-term value for our company while also playing a part in addressing global sustainability challenges. While not the sole or primary consideration for business decisions, LifeScan is committed to:
Incorporating ESG issues into our business decision-making processes
Engaging with relevant constituencies on ESG issues and
Tracking and continually assessing opportunities to improve our ESG activities
Our Environmental Impact:
Waste
Recycled 98% of waste1
Overall waste reduced by 28%2
Energy
Natural gas usage reduced by 23%2
100% of electricity used came from renewable resources1
Water
Water usage per million strips manufactured reduced by 18%2
Overall water usage reduced by 25%2
CO2 Emissions
Absolute CO2 emissions reduced by 41%2
Carbon offset 100% of natural gas emissions1
1LifeScan global manufacturing site performance; based on run-rate
2LifeScan global manufacturing site performance; reduction over 5 years
Care is one of LifeScan's core values—we care for the people we serve, for the communities we live in, and for each other. LifeScan embraces this commitment by supporting and partnering with organizations at a global and local scale through product donations, and volunteerism.
Product Donations
When disaster strikes, LifeScan donates products to those in urgent need through a parntership with Direct Relief, an international humanitarian aid organization.
Featured Partners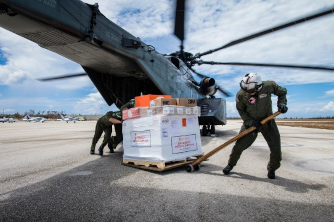 Direct Relief
Direct Relief is a humanitarian aid organization, active in all 50 states and more than 80 countries, with a mission to improve the health and lives of people affected by poverty or emergencies – without regard to politics, religion, or ability to pay.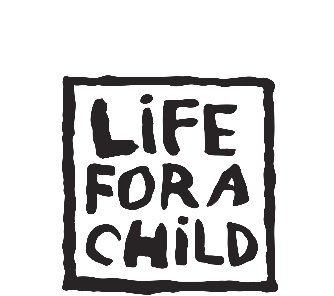 Life for a Child
Life for a Child is a global organization dedicated to supporting children and young people living with type 1 diabetes in under-resourced communities. They strengthen existing diabetes services, conduct international advocacy and clinical research, and where possible help both young adults and also recipient countries with achieving sustainability.
2022 Donations:
3.6 Million test strips
Over 13,000 blood glucose meters
Over 470,000 lancing devices
Employee Engagement and Volunteerism
LifeScan encourages its employees to get involved and give back to their local communities. Every employee is provided at least two paid volunteer days off per year to volunteer in their community with an organization of their choice.