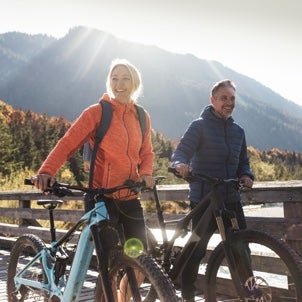 Move forward with us
When you come to work at LifeScan, you become part of our shared commitment to helping people live healthier lives. Join us on our exciting journey, and we will make a commitment to you, your development, and your career.
While technology and innovation drive our products and services, people drive our company and our values. Join us as we continue our rich heritage, deliver on our mission, and create a future without limits for LifeScan and those that we serve.
Ali Rizzolo
Head of Transformation
Our agile, fast-paced and team-oriented culture fosters collaboration while encouraging innovative ways of thinking. We're focused on offering people better experiences, a goal that's reflected in our health and wellness benefits, so our employees can better balance work and family.
If you're looking for a dynamic, diverse environment that will challenge and inspire you, explore our open positions.
View Open Positions